Fact Sheet
Corporate Profile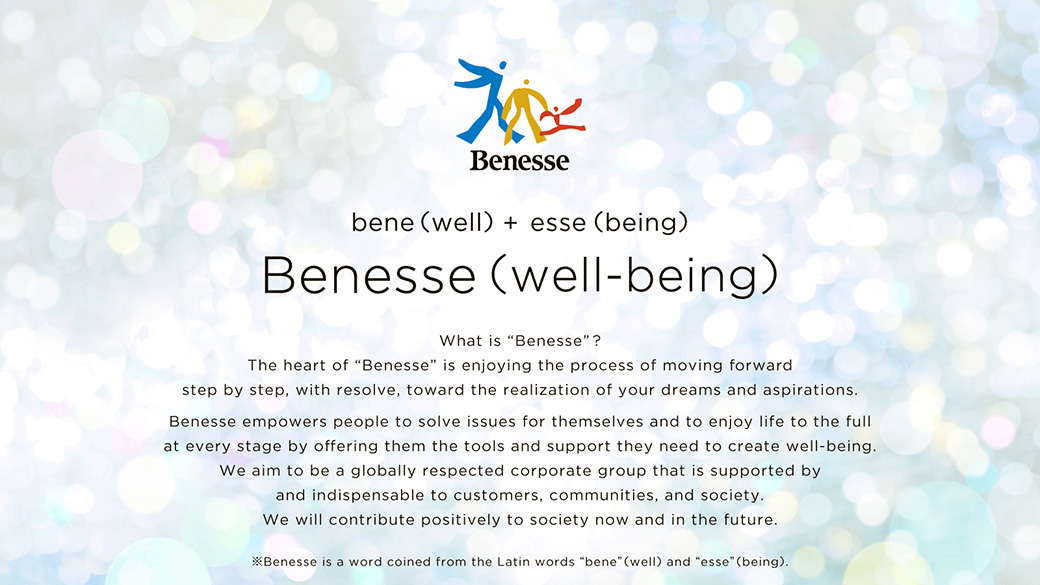 Directors of the Board
As of June 26, 2021
Representative Director and Chairman, CEO
Tamotsu Adachi
Representative Director and President, COO
Hitoshi Kobayashi
Director
Shinya Takiyama
Director
Hideaki Fukutake

*1

Director
Katsumi Ihara

*2

Director
Mutsuo Iwai

*2

Director
Yumiko Noda

*2

Director
Kohey Takashima

*2
*1 Non-executive Director
*2 Outside Directors
Operating Results by Segment
As of March 31, 2021
Trend of major financial ratio
As of March 31, 2021
(million yen)
| | | | | | |
| --- | --- | --- | --- | --- | --- |
| | 2017/3 | 2018/3 | 2019/3 | 2020/3 | 2021/3 |
| Net Sales | 430,064 | 434,497 | 439,431 | 448,577 | 427,531 |
| Operating Income | 7,685 | 12,626 | 16,245 | 21,266 | 13,089 |
| Ordinary Income | 5,545 | 9,253 | 12,150 | 16,759 | 9,260 |
| Net Income | 3,557 | 12,397 | 4,902 | 6,289 | 3,122 |
| Total Assets | 481,904 | 496,607 | 504,682 | 517,425 | 541,982 |
| Total Equity | 175,166 | 175,122 | 175,099 | 175,339 | 175,037 |
| CAPEX | 23,609 | 19,419 | 31,582 | 22,660 | 29,243 |
| Depreciation and Amortization | 20,384 | 19,961 | 19,884 | 19,885 | 18,885 |
| Cash Flows from Operating Activities | 25,237 | 26,449 | 13,948 | 41,978 | 25,843 |
| Cash Flows from Investing Activities | -436 | 5,503 | -30,490 | 1,425 | -19,698 |
| Cash Flows from Financing Activities | -11,994 | -12,512 | -10,084 | -12,661 | -4,745 |
| Cash and Cash Equivalents of End of Period | 119,001 | 138,304 | 112,658 | 142,881 | 144,035 |
(%)
| | | | | | |
| --- | --- | --- | --- | --- | --- |
| Equity Ratio | 34.9 | 34.5 | 33.6 | 32.7 | 31.3 |
| Operating Income Ratio | 1.8 | 2.9 | 3.7 | 4.7 | 3.1 |
| Return On Equity (ROE) | 2.1 | 7.3 | 2.9 | 3.7 | 1.8 |
| Return On Assets (ROA) | 0.7 | 2.5 | 1.0 | 1.2 | 0.6 |
(yen)
| | | | | | |
| --- | --- | --- | --- | --- | --- |
| Net Income per Share (EPS) | 36.98 | 128.79 | 50.89 | 65.28 | 32.40 |
| Total Equity per Share (BPS) | 1,749.37 | 1,777.26 | 1,758.36 | 1,754.31 | 1,761.45 |
| Dividends per Share | 95 | 95 | 50 | 50 | 50 |
(shares)
| | | | | | |
| --- | --- | --- | --- | --- | --- |
| Number of Shares Outstanding | 102,453,453 | 102,464,061 | 102,483,603 | 102,513,199 | 102,541,528 |
(Number)
| | | | | | |
| --- | --- | --- | --- | --- | --- |
| Number of Employees | 21,022 | 20,387 | 20,426 | 20,673 | 19,456 |
Ownership
As of March 31, 2021
Number of Shares Outstanding

102,541,528 shares

Number of Shareholders

61,814
Top 10 Shareholders Name
Holding Ratio
Number of Shares Held
(Thousands)
The Master Trust Bank of Japan, Ltd.

12.71%

12,259

Custody Bank of Japan, T.

11.05%

10,658

efu Investment Limited

8.15%

7,858

Fukutake Foundation

8.04%

7,758

The Chugoku Bank, Ltd.

2.89%

2,787

FUKUTAKE EDUCATION AND CULTURE FOUNDATION

1.99%

1,919

Minamigata Holdings, Inc.

1.90%

1,836

CREDIT SUISSE (LUXEMBOURG) S.A./CUSTOMER ASSETS, FUNDS UCITS

1.79%

1,728

MizuhoTrust & Banking Co., Ltd.

1.66%

1,600

THE BANK OF NEW YORK MELLON 140044

1.58%

1,532
(Note) 
1.
The shares held by The Master Trust Bank of Japan, Ltd. include 6,809 thousand Company shares (a 7.06% holding ratio) contributed by efu Investment Limited as trust assets. efu Investment is an asset management and investment corporation for which Hideaki Fukutake is a representative.
2.
The Company owns 6,158 thousand shares of treasury stock which are not included above because they do not carry voting rights. These shares of treasury stock are also excluded from the calculation of investment ratios.
3.
The shareholding ratio has been rounded down to the second decimal place.
Shares' % by Shareholders Type
As of March 31, 2021
| | |
| --- | --- |
| | (%) |
| Foreign Companies and Others | 30.50% |
| Financial Institutions | 28.88% |
| Individuals and Others | 20.16% |
| Other Companies | 12.69% |
| Treasury Stock | 6.00% |
| Financial Instruments Firms | 1.73% |