Group Companies
The companies that make up the Benesse Group.
Education
Benesse Corporation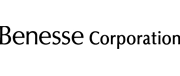 Shinkenzemi correspondence courses for preschool, elementary, junior and senior high school students, Shinken Simulated Exams, student pocketbooks, Magazines and general publications

3-7-17, Minamigata, Okayama-shi, Kita-ku, Okayama 700-8686, Japan
Tokyo Individualized Educational Institute, Inc.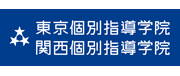 Education business focused on education through individual tuition

Shinjuku Nomura Bldg., 25F, 1-26-2, Nishi Shinjuku, Shinjuku-ku, Tokyo163-0525, Japan
UP Inc.
Operation of schools providing educational guidance for people of all ages, from pre-school children to adults, including preparation for entrance examinations, primary instructional science laboratories, English conversation instruction, LegoTM instruction, and sports clubs.

4-8, Takamatsu-cho, Nishinomiya-shi, Hyogo 663-8204, Japan
Shinken-AD Co., Ltd.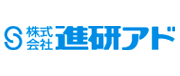 Advertising services and creation of university information magazines

Shinfujita Bldg., 2-4-27, Dojima, Kita-ku, Osaka 530-0003, Japan
Tokyo Educational Institute Co., Ltd.(Tetsuryokukai)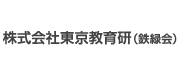 Operations of Tetsuryokukai, a highly successful prep school which helps prepare students hoping to enter elite universities

1-55-8 Yoyogi, Shibuya-ku、Tokyo 151-0053,Japan
Ochanomizu Seminar Co., Ltd.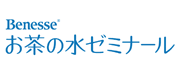 Operation of prep schools for senior high school students

2-21-11, Misakicho, Chiyoda-ku, Tokyo 101-0061, Japan
Benesse Base-Com, Inc.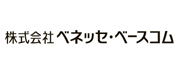 Logistics and data processing of tests and teaching materials for schools

3-7-17, Minamigata, Okayama-shi, Kita-ku, Okayama 700-8686, Japan
Benesse Hong Kong Co., Ltd.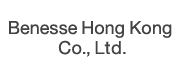 "General trading and quality assurance related to educational equipment, toys and other items"

Unit 808, Tower 1, Grand Central Plaza, 138 Shatin Rural Committee Road, Shatin, N.T., Hong Kong.
Benesse Consulting for Educational-Producing (Shenzhen) Co., Ltd.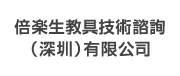 Sales of learning aids and toys

Room 505~509, 5F International Chamber Of Commerce Tower, 168 Fuhua Third Road, Futian District, Shenzhen, Guang Dong, 518048 China
Benesse Corporation China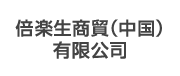 Sale of correspondence course materials for pre-schoolers

Hongwell International Plaza, Tower B, 5F, No.1602, ZhongShan West Rd, XuHui District, Shanghai, CHINA, 200235
Shanghai Children's Epoch Benesse Culture Development Co., Ltd.
Research and development of cultural goods

Hongwell International Plaza,Tower B, 3F, No.1602, ZhongShan West Rd, XuHui District, Shanghai, CHINA, 200235
Benesse Corporation GuangZhou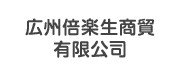 Sales of educational materials and toys

18th Floor, Tower A, No.67 Tianhe East Road, Tianhe District, Guangzhou, CHINA, 510000
Plandit Co., Ltd.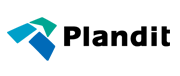 Planning and editing of study materials

GA Tama Bldg., 3F, 1-32-3, Ochiai, Tama-shi, Tokyo 206-0033, Japan​
Benesse Music Publishing Co.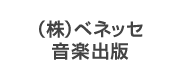 Rights management of music publications

None
Benesse BE studio Inc.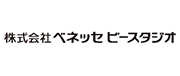 English School/ International Pre-school/ English Lesson for Kindergarten & Nursery School

Hatsudai Koyama Bldg., 4F, 1-53-6 Hatsudai Shibuya-ku, Tokyo 151-0061, Japan
Benesse i-Career Co., Ltd.

Career-development and career educational support services for university students and the adult

Shinjuku Mitsui Bldg., 2-1-1, Nishi Shinjuku, Shinjuku-ku, Tokyo 163-0432, Japan
Lifestyle
Benesse Corporation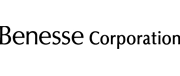 Shinkenzemi correspondence courses for preschool, elementary, junior and senior high school students, Shinken Simulated Exams, student pocketbooks, Magazines and general publications

3-7-17, Minamigata, Okayama-shi, Kita-ku, Okayama 700-8686, Japan
Others/Related Businesses
Last updated : 2019/08/30