Benesse Group Corporate Philosophy and Principle
Benesse Group Corporate Philosophy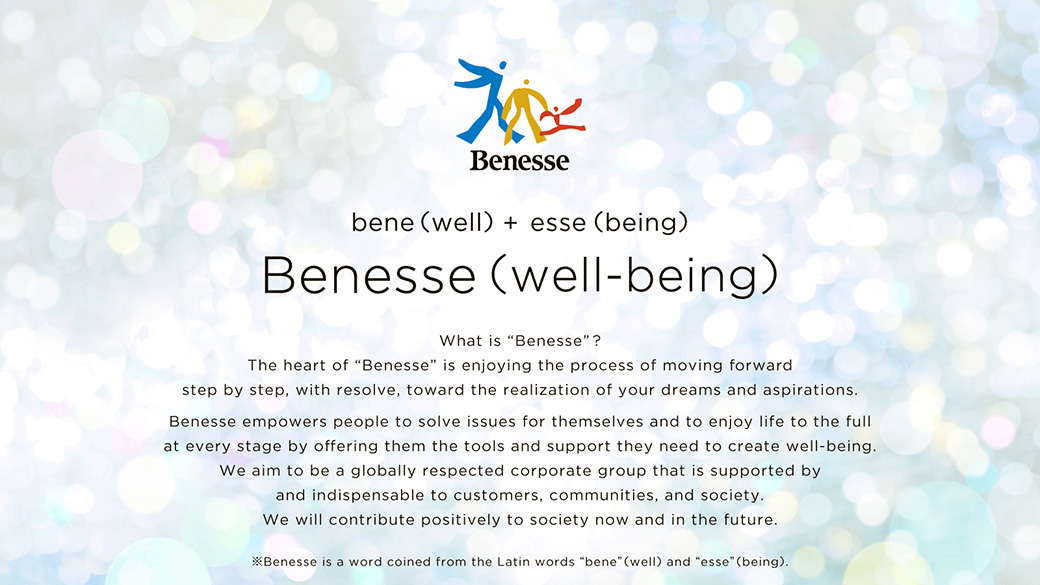 Benesse Group Principles
The Benesse Group is a global corporation with a people-oriented culture.
We believe that before we become good business people, we must live as responsible
members of society and that all of our actions should lead to "Benesse" (Well-being).
In order to achieve this, we adhere to the following principles and promises.
Our Principles

Promise to our :
| | |
| --- | --- |
| | We develop and maintain long-term relationships with our customers by offering them truly valuable solutions to their present and future needs. |
| | We value teamwork, people development, fairness, and active participation in the work place. |
| | We foster mutual trust and growth with our business partners, thus creating the best value for our customers. |
| | We aim to create an environment in our communities where people of all ages can enjoy life through our services. |
| | We seek to grow and develop in a way that earns our shareholders' long-term trust. |