Earnings Forecasts
FY2018 Earnings Forecasts
The transfer of shares of TMJ, Inc. led to lower sales, but enrollment in Shinkenzemi and Kodomo Challenge correspondence courses in April 2018 increased by 120,000 YoY to 2.57 million. As a result, the Company is forecasting an increase in FY2018 sales on an expected increase in cumulative enrollments.
The company is forecasting an increase in operating income and ordinary income thanks to the expected increase in sales.
Net income attributable to owners of the parent is expected to decline FY2018 compared to FY2017 when the company reported a gain from the sale of subsidiary shares.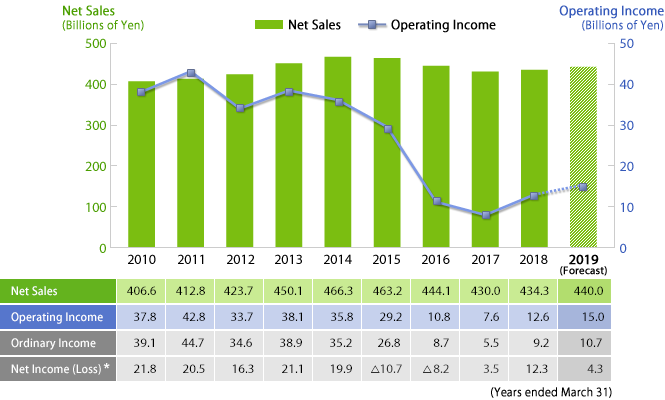 Last updated : 2018/11/08