Our Business (Services)
As of the end of March 2022

The Benesse Group promotes

well-being
in every stage of life
Pregnancy, childbirth, and parenting
Helping parents with the task of child-raising
We provide careful, attentive support including useful knowledge for childbirth and consultations on the changing concerns of mothers and fathers as their children grow.


Infants
Opening up the potential of children's curiosity
We stimulate children' s natural curiosity while emphasizing child-parent interaction. We work to instill good lifestyle habits, while expanding children's horizons through intellectual training, English language education, and more.


Elementary, junior high and senior high school students
Reinforcing children's motivation
Through the assistance we provide in correspondence courses and schools, we build children's motivation and give each of them support that leads to a bright future.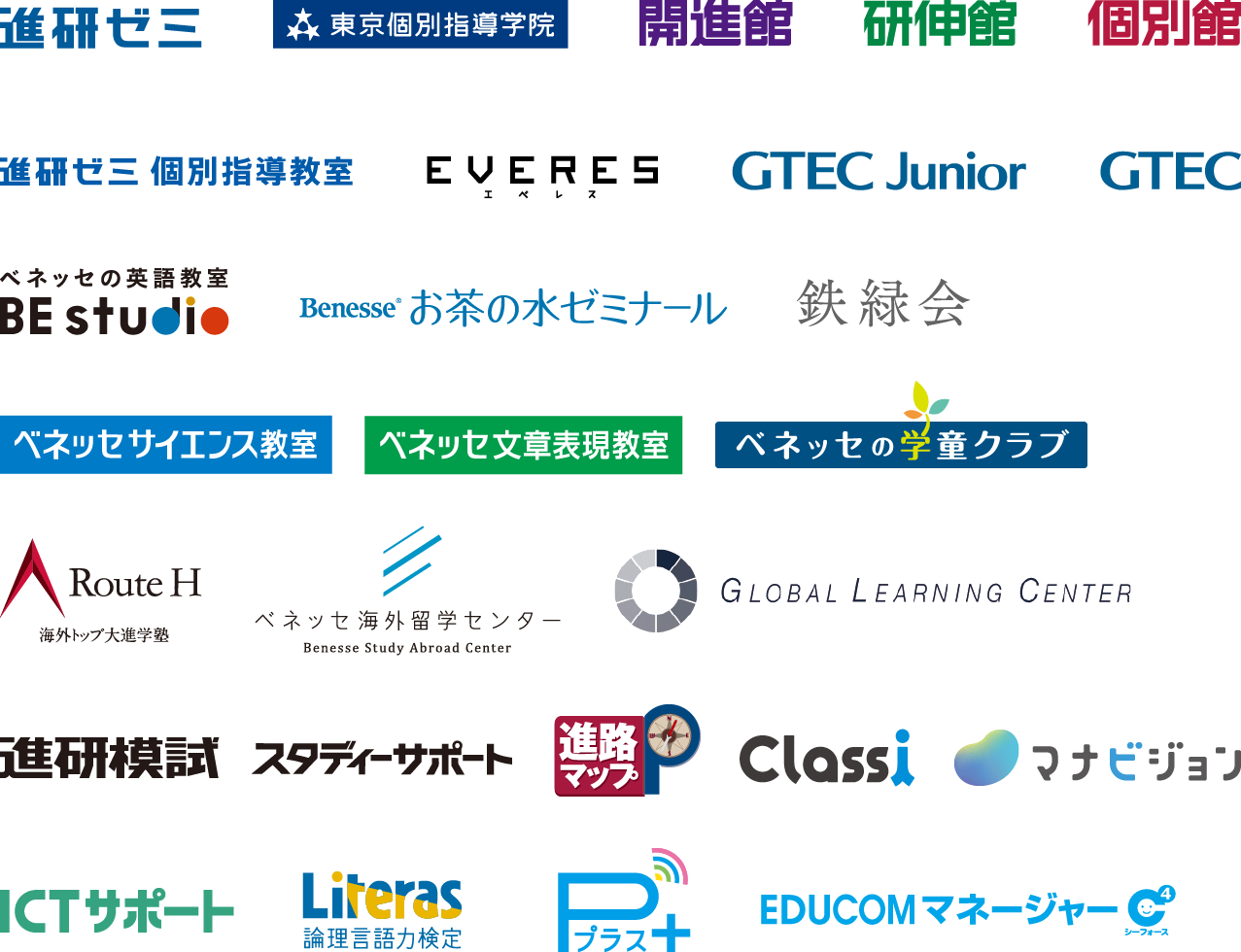 University students and working adults
Stimulating motivation to learn for every generation
We offer services for a wide range of age groups, including overseas study support, job search and hiring assistance to match university students with companies, and foreign language education for working adults. We actively stimulate motivation for learning.

Households and living
Spreading a broad range of information about daily living
We utilize media such as magazines and websites to deliver a wealth of information on home life, living with pets, and other topics while also helping to form communities.

Seniors
Helping seniors live their own way, every day
We want to be a close presence for each of our customers and help them to live every day their own way, whatever their age. We are also exploring ways for seniors to interact with infants in their daily lives.