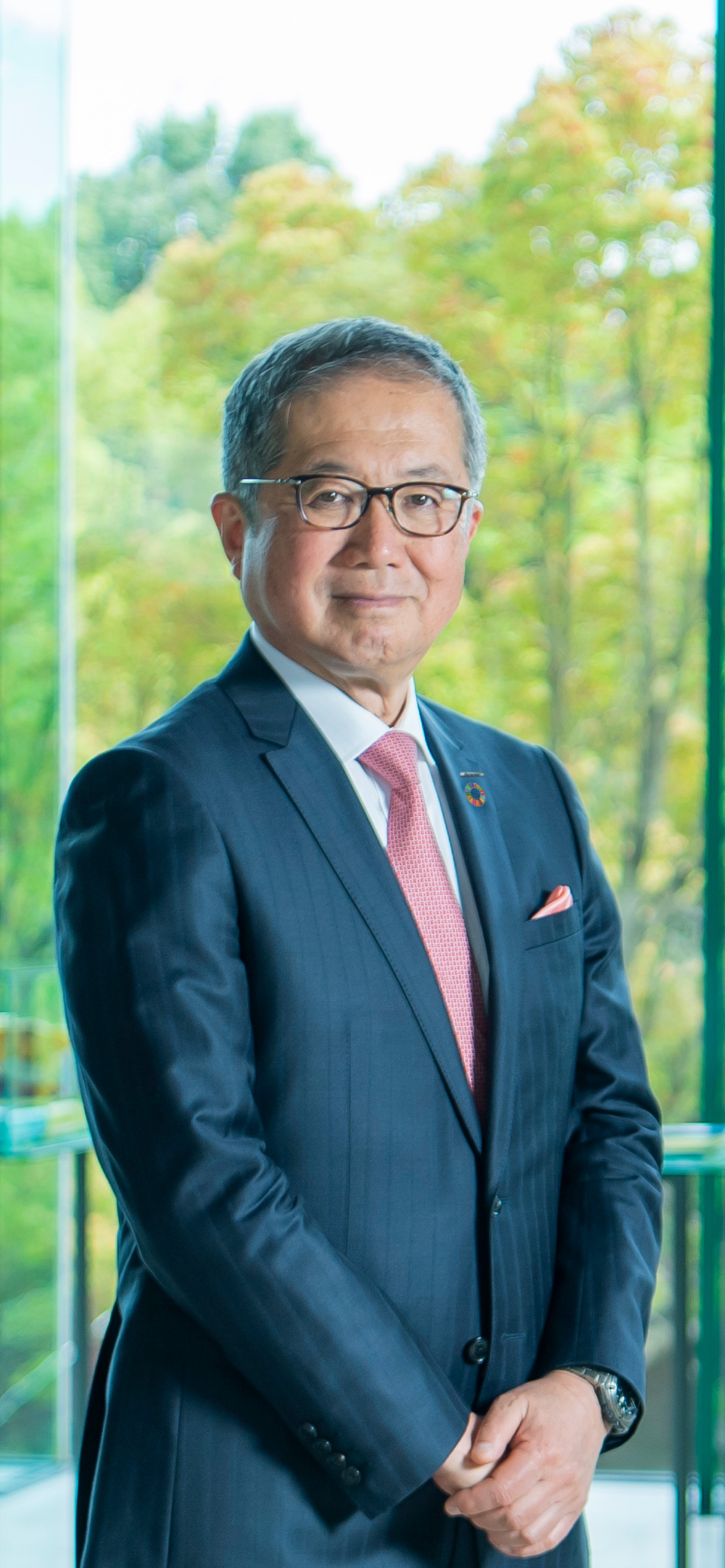 "Well-being" in society
and for the future.
The Benesse Group is a corporate group that, guided by its corporate philosophy of "Benesse = well-being," is committed to motivating people and helping them to overcome challenges throughout the course of their lives. "Well-being," which we interpret as "to live well," is synonymous with the directions of the SDGs, actions toward which have accelerated in recent years. In 2020, Benesse will mark the 65th anniversary of its foundation. Throughout those years, we have tackled a variety of issues, centered around the social infrastructure fields of education and nursing care.
In the world today, global environmental problems and complex social issues are having a major impact on people's lives, making achieving sustainability an urgent imperative. Management founded on environmental, social, and corporate governance (ESG) initiatives has become the obvious responsibility of corporations.
To address these challenges, the Benesse Group set up a Sustainability Committee consisting of all full-time directors in September 2018. In fiscal 2018, we established our Sustainability Vision as an indication of the directions that the entire Group will take. In FY2019, through dialogue and collaboration with Group employees and external stakeholders, the Committee finalized the Group's materialities (10 key actions), which are linked to our business strategies.
These materialities include reforms in our schools and universities, which are facing a decline in the number of children, the realization of "a life of continued learning" in an era where more and more people will live to the age of 100, and the development of human resources for nursing care and passing on of our expertise to society, in anticipation of a super aging society. These are all serious challenges facing Japan, and we see the realization of a society of greater well-being for all people as Benesse's mission.
The priority issues we envisage in terms of ESG are the mitigation of our environmental footprint through the digitization of our products, the promotion of environmental education, the realization of an organizational culture that is highly sensitive to human rights as a leading company in education and nursing care, thorough management of personal information and data, and the reinforcement of information security. We will address these issues across the entire Group and meet the expectations of our stakeholders.
For the Benesse Group, 2020 will be the year in which we will create "the next ten years."
Well-being in society, and well-being in the future.
This is our motto.
Representative Director and Chairman and CEO of Benesse Holdings, Inc.
Chairman of the Sustainability Committee