With the New Normal (after covid-19) approaching, in addition to recovering its profits in the short-run with the new mid-term business plan, Benesse Groups has also worked on challenging itself in new business areas and innovating its core businesses in the middlelong run. In this new business plan, one key point is the view on sustainability and ESG, as well as working on human resources. Publisher of Nikkei ESG, Kouichi Sakai (profile follows) and CEO of Benesse Holdings (position as of March 2022), touched upon these topics while discussing the growth of Benesse.
New Mid-term Business Plan Expanding more on the value being added from the educational service through DX
Sakai
Once again, I wanted to say that I felt Benesse Group's new mid-term business plan (New mid-term plan) created this time matches the era we're in. First of all, even though the current covid situation is an unpleasant one, it has given everyone a chance to think back on the "somehow we can do it" mentality in their life and contemplate what is important to them. This is quite the same "well-being" viewpoint added to Benesse's philosophy. I felt that the timing for the creation of the new mid-term plan is very appealing.
Adachi
Thank you very much. Benesse is having a significantly robust business model called Shinkenzemi. Through the COVID-19 situation, we have been making significant progress with the value being added to our education business, and we would like to strengthen it even more. Furthermore, we also include our ambition of expanding our businesses of education for university and working adults as well as nursing care overseas.
Sakai
The core of Benesse's short-term recovery is the educational business, starting with Shinken zemi, and it has garnered a lot of attention. When I read your material, it shows that Benesse group is not emphasizing on number of membership but also the retention rate. How are you developing these indicators?

Adachi
Firstly, I would like to explain how Benesse's businesses have been affected by the COVID-19 pandemic. Despite that, Shinkenzemi did very well. Last year, due to the rise in demand for remote learning, Shinkenzemi has caught its tailwind. And the premise for such best condition lies in the great development of digitalization these past few years. From then, although everyone thinks of Shinkenzemi when they talk about Benesse, our sales are composed of one-third Shinkenzemi, one-third of the nursing care business, and one-third of other educational business at cram schools or support at schools. Regarding our cram school business and supporting schools, due to the shutdown of schools last year, we could not hold Shinken mock exams and other types of assessments. Then comes the closing of our cram schools, which has left a negative impact. However, both our school business and cram school business are recovering pretty close to the point before the pandemic.
In addition, due to the long period in which organizing facility visitation for potential residents was impossible, our nursing business has been unable to conduct our business, which led to a drop in occupation. Recovering this segment has been essential for us.
Starting with Japan, taking such a significantly hard blow like this has made Benesse undergo a thorough structural reform. We are also launching a new digital service. And we think that it is necessary to consider handling and evaluating the situation when forecasting the year 2022, while observing the recovery of 2021.
Sakai
I see, so does this mean we are going to see recovery in segments thanks to business activities, and furthermore we are seeing a rise in retention rate of Shinkenzemi, thanks to digitalization?
Adachi
The key to success is our digital transformation strategy. At Shinkenzemi, in 60% of the courses, tablets are being used. With digital devices, we can provide detailed learning plans that fit each individual. Individuals can go back and try to solve a problem that they failed before and couldn't comprehend. For example, at our junior high course, students will first set their goal for a test score, and as they proceed with their studying on the table, they will know their current progress, for example reaching approximately 80% of their goal.
Furthermore, we are currently deploying more online classes with the theme "I have not yet understood this" and "I want to learn more" in which students can ask their questions through a chat feature. Moreover, the teachers' instructions are also digitalized now, and we are increasing the speed, by for example having teachers provide feedback within 3 days.
Through this, members will use more which leads to a rise in retention rate. In summary, we can expand Shinkenzemi further while putting digitalization at the core.
Also, how we are going to support schools using digital tools is a big topic.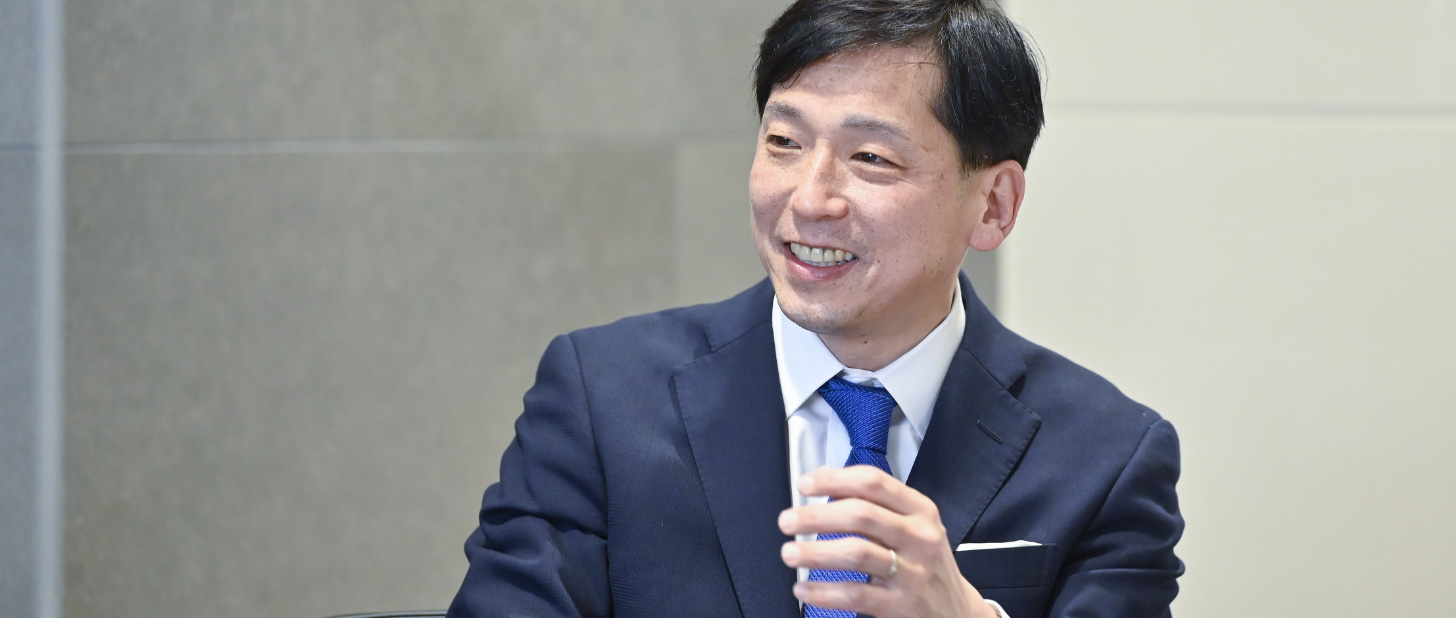 Sakai
I'm sure it will be seen as a subscription model as it's called today.
Adachi
Yes. Although Benesse's Shinkenzemi has a long history, it can be called the ultimate subscription model.
The crucial topic of Benesse's ESG is the value of people
Adachi
A vital part of the new mid-term plan is in what way we can link the hidden value of Sustainability and ESG, to the visible value of our company. I think that through the businesses of Benesse group itself, we can contribute to our society's sustainability. Through the educational business, we support each person's growth and then each matured individual can contribute to the goals of SDGs. Moreover, with the nursing care business, we are bolstering the elderly to live on their own terms. This way of thinking is the core of Benesse's sustainability vision; yet to take it one step further, we will convey this value to society at large.
Sakai
Benesse is already a hub of solving social issues itself, so I think that the value of Benesse is in people as well. Therefore, I think solidifying the so-called "value of people" indicator within the company and releasing it is effective. Maybe even if people know about Benesse's sales and profits, there are not many people who really feel that their capital value is increasing along with the increase of sales and profits. In the case of Benesse, because each employee is already an asset to the company, your company can emphasize the value of employees. This can be done by saying, "It is thanks to human resources that Benesse can secure its education business at the top position" while proceeding with policies that hold the value of people as an indicator.
Adachi
I believe that people are our best asset, and it is also a central theme of ESG. For example, DX will become an influential aspect of the company's growth and its delivery of value to society in the future. Therefore, people that are involved in DX is vital. In the realization of DX, other human resources differ from the resource up until now. In a word, we can say that the human aspect is becoming more diverse. We are starting a new approach to train new human resources who can think of the possibility we can do with digital tools. Although we have Udemy, which is a platform for working adults' education, we also have our employees use this Udemy platform, in particular, to improve their digital transformation skills.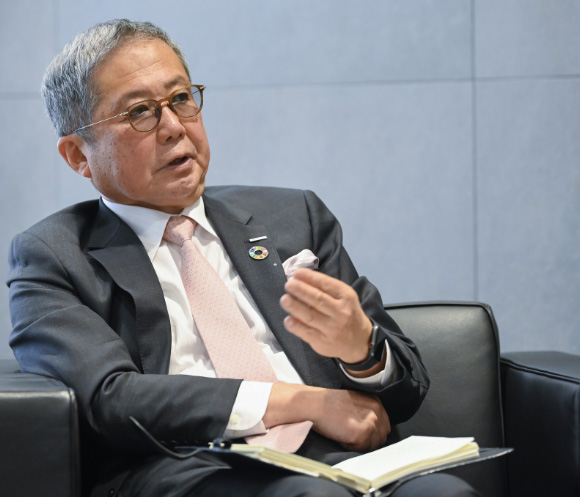 Sakai
That is very interesting. What's vital is to to first change the mindset of people within the company first. For example, in other companies, they have gathered unexpected ideas through business idea contests, which in turn deepened the communication within the companies. After they created a foundation for internal reformation, they can at once proceed with harmony through diversity, by inviting more people with different cultures from outside of the company.
A strong board of directors is also very important. The board supports investors' viewpoint, and only by deepening discussions within the company, can we proceed with a revolution.
The end goal is to become a global Benesse, which is connected with increasing motivation of employees, and with foreign investment coming in, leading to sustainability.
Adachi
Benesse's education and nursing care business is a business that can deliver value to hundreds of countries universally. Our ambition of becoming a company that focuses on the best educational and nursing care business globally is envisioned in our new mid-term plan as "Benesse in 2030."
Sakai
Our current young generation has found the value in social issues and DX. I think more people are thinking of entering and working at a company similar to Benesse, which is employing education to solve social issues, as well as contributing to the many generations from children to the elderly. Because there is already such a foundation, I guess you will promote this even more?
Adachi
It is important to have young generations be active and feel worthwhile upon entering Benesse and that they have contributed to society.
In the world, the rate of female directors or managers is said to be not high, but actually, at Benesse, more than half of our employees are women, and 30% of them hold managerial roles. Therefore, regarding human resources, Benesse is having its own KPI, and we want to increase the value further.
Sakai
Isn't it good that Benesse uniquely creates its equation for the value of people but not trying to follow global indicators? It is indeed essential to communicate new concepts to the outside, as the era of investors matching with companies is approaching.
Adachi
I also think the same. I think explaining and persuading stakeholders about the hidden gem ‒ ESG is important more than ever in our company.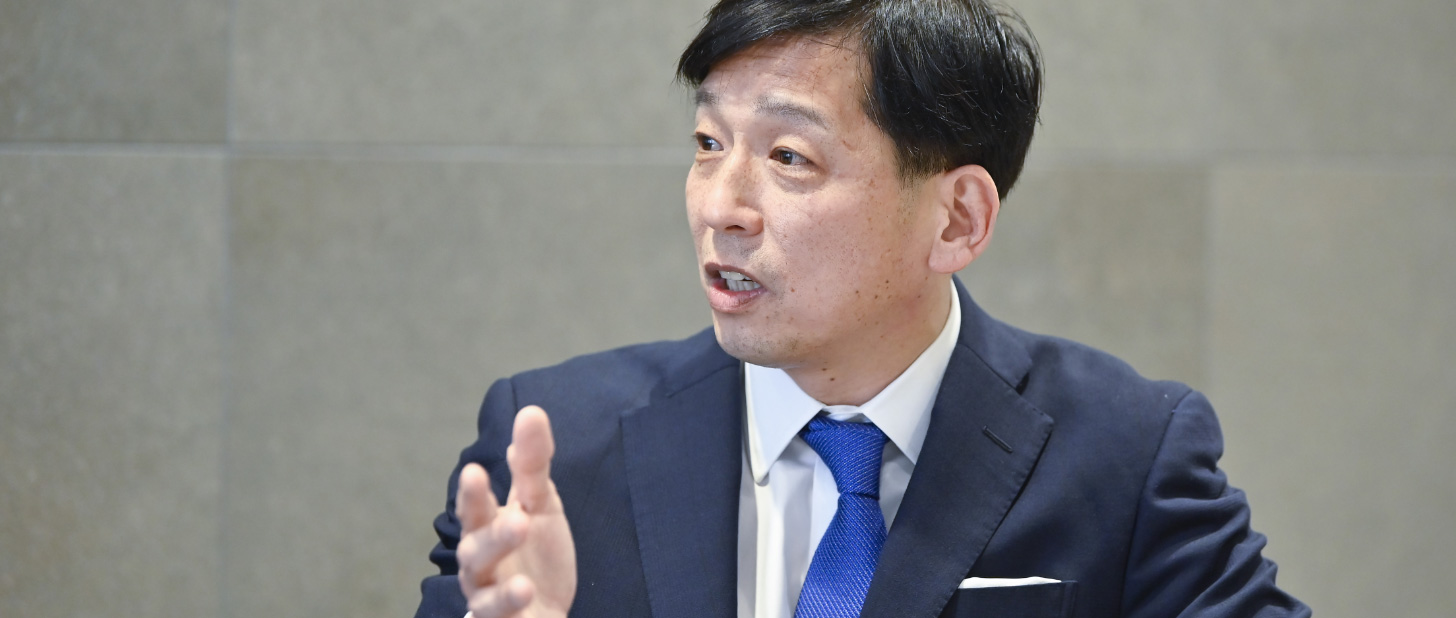 It is important to display to the market our company's new value
Adachi
When we look at the stock market, on one hand, the importance of ESG and sustainability, in the long run, is increasing. Still, on the other hand, some investors consider whether or not to invest in Benesse looking at the short-term, so we truly feel a dilemma in balancing these two.
Sakai
It is impossible not to have investors who only think about the short-term. Yet, I think that such trends will change in the future. In particular, there is a need to change the meaning of short-term. It will not be the same era of investors deciding where to invest from one sector.
For example, Benesse's business is education and nursing care. However, Shinken Zemi has been a service using the subscription model long for some time now. Therefore, seizing the sector naturally itself can be referred to as a kind of short-term thinking. If we look from the category of subscription, we may be able to explain Benesse's businesses. In the current stage of great change in environment and industrial composition, I think viewing the industry from such a new perspective is necessary and very ESG.
I think if we consider Benesse's business as not just "education and nursing care" but as "subscription", there will be a different movement of investment arise, as well as the appearance of new participants. If we can begin to sell in various ways, even if stock prices fluctuate, there will be a great trend that will start in the long-run. I think that turning the market into one where long-run goal matters more than short-term is important. In order to do that, it is essential that the company who is the issuer of shares can convey to investors the new perspective that can make them understand Benesse's value
Adachi
This is a very crucial viewpoint. Indeed balancing the expansion of sales by increasing shortterm shareholders and investors with the support for people who can comprehend the company's value, in the long run, is essential. With that interpretation, having shareholders and investors who can deeply understand the value brought by sustainability and ESG and how Benesse is deploying its business is the key.
Toward the realization of our mid-term business plan, we want to strengthen the communication with our stakeholders.
Thank you very much for today's conversation.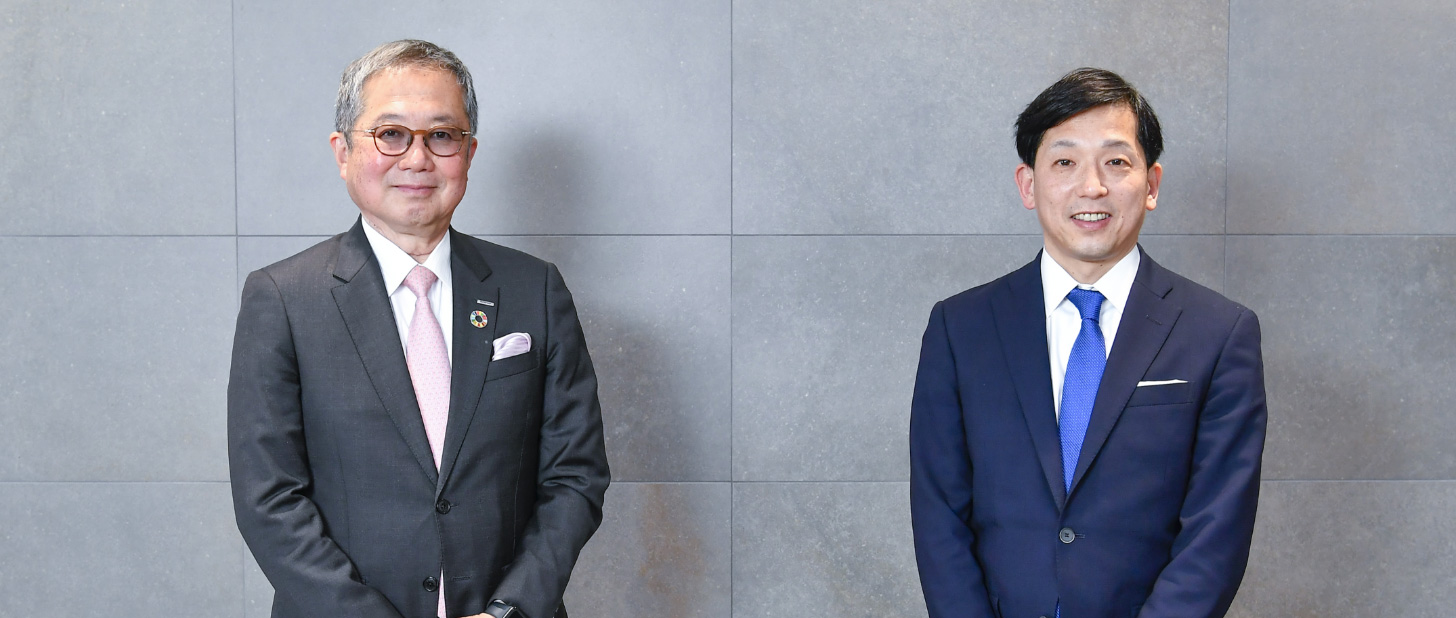 Past Stakeholder Dialogues