Benesse Group
Corporate Guide
2021 ー 2022
Benesse Group Corporate Philosophy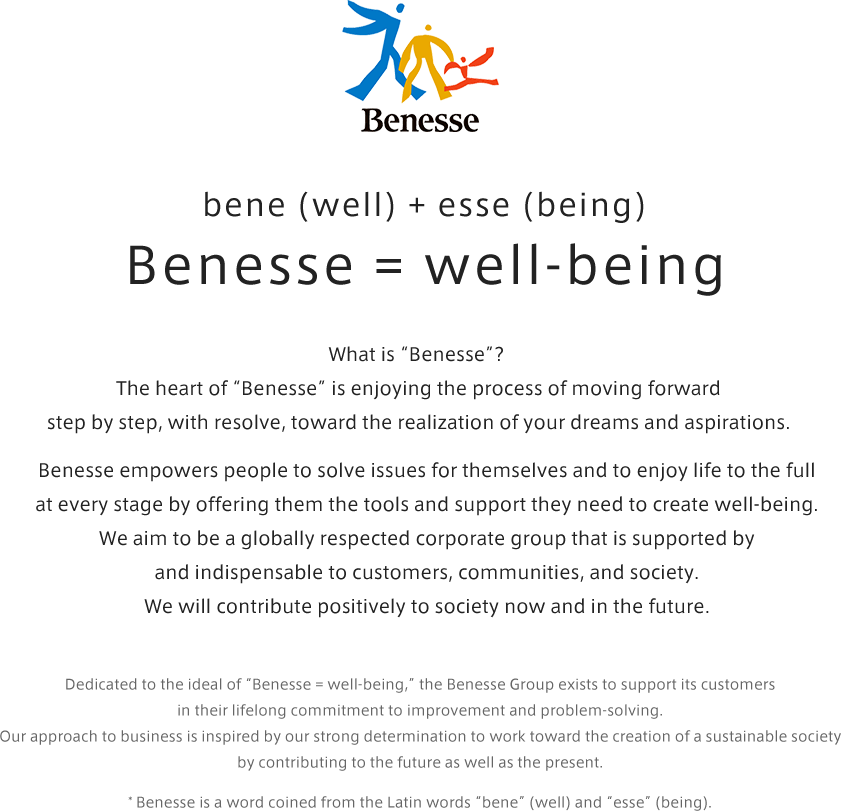 The Benesse Group's Basic Policy on Sustainability
Creating New Social Value through Our Business Activities
The Benesse approach to solving society's problems is encapsulated in the five activity policies that make up our Sustainability Vision. We are exploring specific initiatives toward the achievement of the SDGs in two key areas. First, we leverage our expertise in the educational field to train people capable of contributing to the achievement of the SDGs. Second, we contribute to society by sharing knowledge gained through our involvement in nursing care in Japan, which is the most aged country in the world.
Benesse Group Sustainability Vision

Five activity policies
Materiality (priority activities)
Learning throughout life

Embracing the concept of joyful learning, we will deliver high-quality learning for all generations in Japan, Asia, and the rest of the world.

Materiality (priority activities)

Learning as something new
Learning throughout life
Learning opportunities for all
Preparation for
a super-aged society

We see meeting the needs of a super-aged society as the "18th goal" to go with the 17 SDGs, and we will lead the world in providing supportive nursing care services for all.

Materiality (priority activities)

Services focused on the individual
Caregivers—the ultimate specialists
Care for the future
Sharing knowledge
with society

We will share our experience and knowledge with society and work with our partners to generate well-being in order to address the challenges that people face.

Materiality (priority activities)

Sharing our know-how and knowledge
Value co-creation
with communities

We will work with local residents to generate new value in learning, culture, art, and other realms in order to build a more fulfilling society.

Materiality (priority activities)

Community-focused education and care
Bringing knowledge from the world to local communities
Community revitalization through art
Creation of a
healthy society

We will also actively develop business in new fields beyond education and nursing care that will be needed to generate well-being in the future.
Digital Transformation in the Benesse Group
Well-being through Digital Technology
Under our five-year medium-term management plan for the Benesse Group, we are working to evolve core businesses and expand into new fields. As part of our management infrastructure for the realization of this plan, we have created systems to drive digital transformation (DX) in directions that will allow us to use a wide variety of data and knowledge to enhance the well-being of future generations.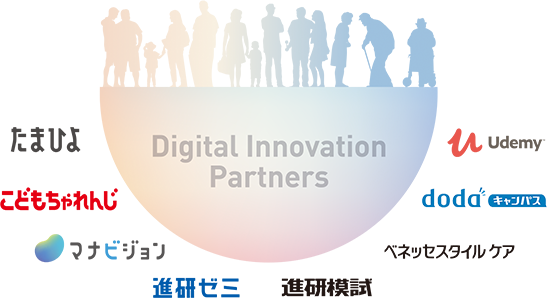 Engage/dispatch in-house & external specialists

Data/AI usage
Architecture redesign
DevOps
Digital marketing
Productivity/RPA
Infrastructure, security
Hiring/training DX staff
Many of our customers are already using our digital products and services in various fields, especially education. These business activities have been developed using the digital skills of people within and outside of the Benesse Group. As part of our DX process, we will create structures to accelerate optimized digitalization in each of our business areas by facilitating the utilization of these human resources on an organizational basis. Our challenge is to respond effectively to the diverse needs of our customers in a changing environment by enhancing and developing products and services to meet those needs on a more individualized level.
* June 2021: Selected for the "DX Stocks 2021" list administered by the Ministry of Economy, Trade and Industry and the Tokyo Stock Exchange
* May 2021: Granted "DX Certification" by the Ministry of Economy, Trade and Industry

Companies are selected from each industrial sector for inclusion in this list from among those listed on the Tokyo Stock Exchange. To be chosen, a company must have established mechanisms to drive DX in ways that contribute to the improvement of corporate value. They must also have demonstrated excellence in the utilization of digital technology.

This certification system was introduced as a result of an amendment to the Act on Facilitation of Information Processing. Certification is granted on the basis of applications from companies that have implemented excellent initiatives that reflect policies formulated by the government.
Business Activities of the Benesse Group
Benesse Services—Support for Every Life Stage
Benesse has developed a diverse array of services to help individuals live well at each stage of their lives.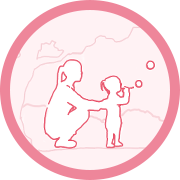 Infants

Benesse offers original educational services for each stage of a child's development, including the Kodomo Challenge correspondence course. Our products are designed to stimulate children's curiosity while also emphasizing parent-child interaction. Benesse programs help children to learn life skills while building their preparedness for learning in other areas, such as intellectual development and the English language.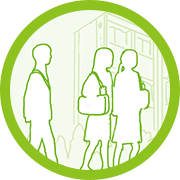 Elementary, junior high and senior high school students

Our educational materials and services are designed to accommodate individuals' learning styles, support their learning processes, and help them to experience the joy of understanding and personal growth. The Shinkenzemi correspondence courses combine digital and paper materials that foster independent learning skills according to each child's growth stage and specific needs. In our tutoring centers and learning centers, we help children to build their learning potential and achieve their goals through fine-tuned face-to-face and online instruction.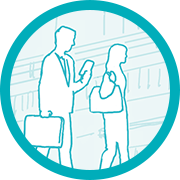 School students and working adults

We provide learning support and career information through educational materials, services and tools based on input from education professionals, with a primary focus on teachers, and on schools as learning environments for children. We also provide information about career paths, and services to help individuals make choices that will lead to future fulfillment, such as overseas study or entry into the work force. We help people to expand their potential through our support for continuing education for adults, including online education.
Pregnancy, childbirth, and child-rearing

Through our publishing, website, and mail-order activities under the Tamahiyo brand, we offer knowledge to help those going through the experiences of pregnancy, childbirth, and child-rearing, as well as advice about the problems that can arise. We also help people to enjoy fulfilling lifestyles that reflect their personal aspirations by using various media to share information about home life and pets, and by supporting community development.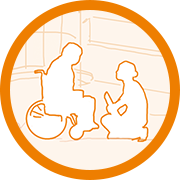 Seniors

Japan's population is aging at an accelerating rate. Through nursing care and various other services, Benesse Style Care works closely with individual seniors and their families to provide day-to-day support, placing importance on deep respect for people's individuality.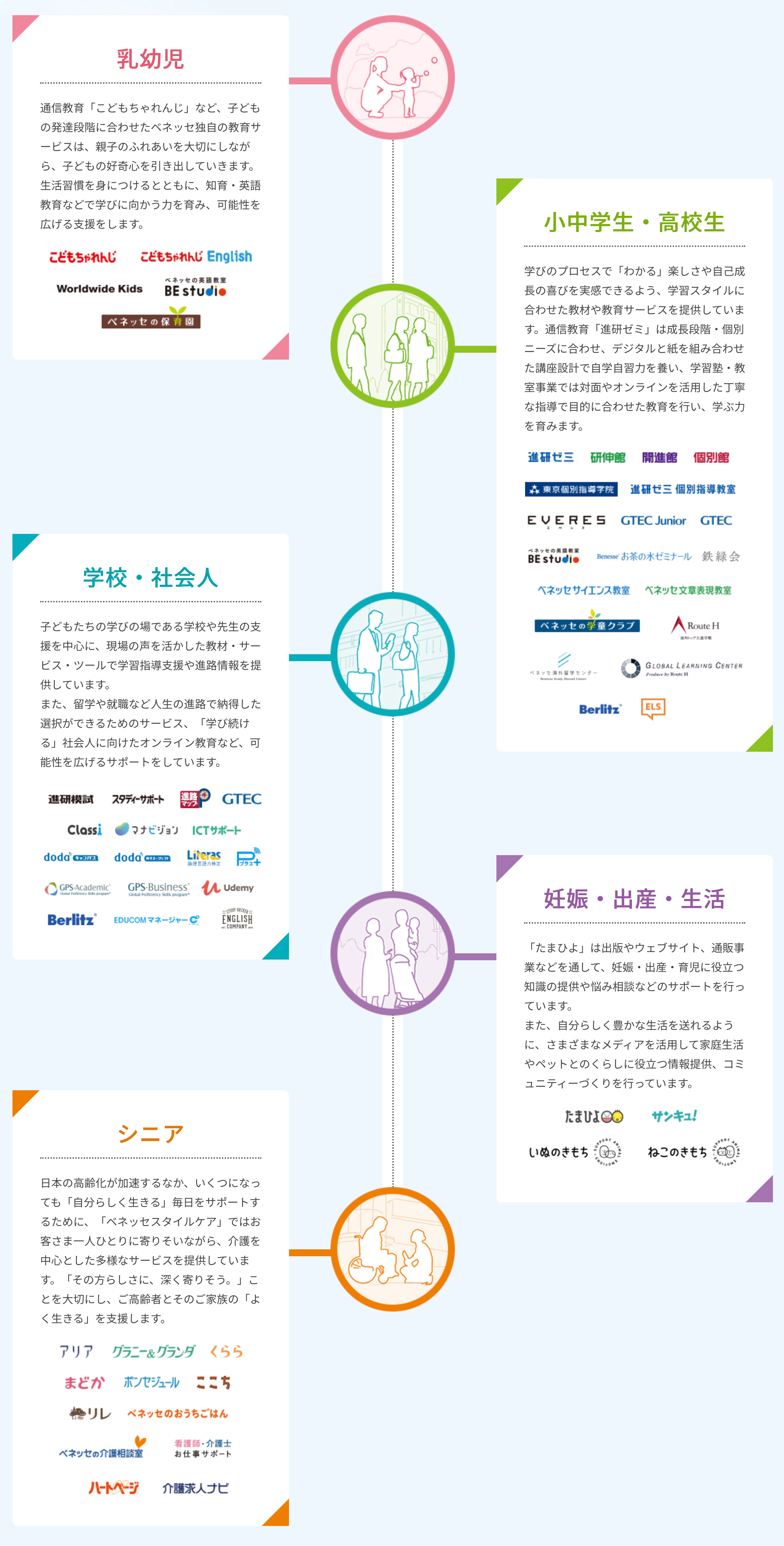 Benesse in Numbers
Working toward our future as an indispensable group of companies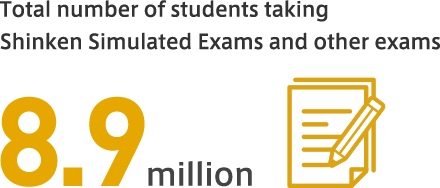 As one of Japan's largest mock university entrance exam programs, Shinken Simulated Exams are taken by senior high school students nationwide. Because these exams are backed by such a large statistical population, students can accurately measure their academic performance on a nationwide scale. This helps them to devise specific study strategies to prepare for university entrance exams.
*Total number of examinees in fiscal 2020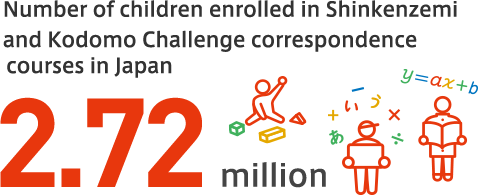 Correspondence courses are provided for children ages from 0 to 18 years, from preschoolers through to senior high school students. In addition to providing carefully designed services individualized for each learner, we use the latest advances in digital education tools to enhance children's motivation and optimize their learning outcomes.
*As of April 2021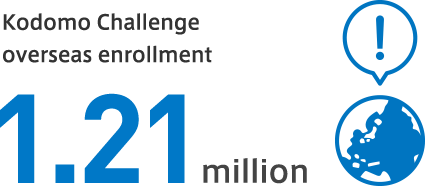 We launched Kodomo Challenge in Taiwan in 1989 and expanded into China in 2006. Overseas enrollment has reached approximately 1.21 million.
*As of April 2021
*For China, Taiwan, and Indonesia. Correspondence courses offered in Korea via licensing agreements are excluded.

BE Studio is an English language school for infants through to junior high school students. It operates a nationwide network of approximately 1,700 classrooms in community-based locations, including major commercial facilities, and teachers' homes.
*As of April 2021

The Benesse Group runs tutoring services and learning centers nationwide in Japan and Indonesia. We help students to achieve individual academic goals by offering face-to-face instruction with extra attention to detail through our community-based services.
*The number of sites in Japan consists of the totals for Tokyo Individualized Educational Institute, UP, Ochanomizu Seminar, Tetsuryokukai, and Benesse BE Studio. The total for Indonesia is based on the figure for Shinkenjuku.
*As of the end of March 2021 (as of the end of February 2021 for Tokyo Individualized Educational Institute, and the end of December 2020 for Shinkenjuku)

The Benesse Educational Research and Development Institute has carried out over 400 surveys and research projects concerning pregnancy, childbirth, child-rearing, and education. The results are available to the general public.
*As of April 2021

Approximately 17,100 residents live in senior nursing homes operated by Benesse Style Care Co., Ltd. Most of these homes are situated in urban residential areas so that residents can continue to live in familiar surroundings.
*As of the end of March 2021

The THANK YOU! lifestyle magazine, the Tamago Club and Hiyoko Club magazines, which focus on pregnancy, childbirth, and child-rearing, and the DOG'S HEART and CAT'S HEART magazines for pet lovers are participatory publications consisting of information based on input from readers. All of these publications help families to enhance their lifestyles.
*Circulation certified by the Japan Magazine Publishers Association
*The average circulation between October and December 2020 for THANK YOU!, Tamago Club, Hiyoko Club, Hajimete-no-Tamago Club, DOG'S HEART, and CAT'S HEART
Initiatives at Benesse Art Site Naoshima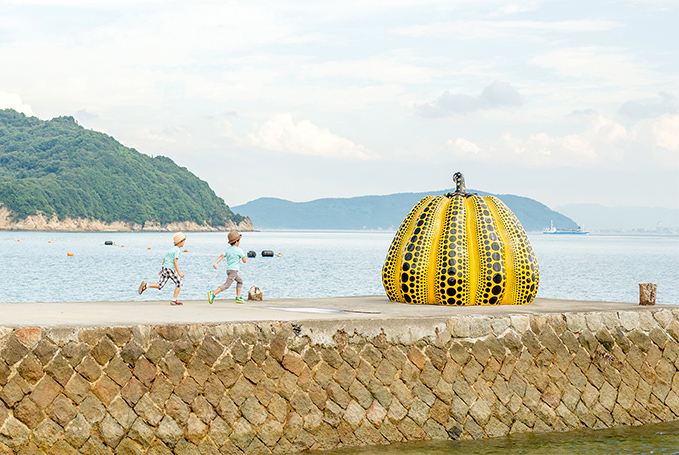 Building a community based on the concept of coexistence of nature, art, and architecture
Benesse Holdings, Inc., and the Fukutake Foundation have been working together for over 30 years to develop communities with a focus on art through projects and activities led by Benesse Art Site Naoshima. Art displays reflecting the natural environment and architecture create unique spaces that further strengthen the messages emanating from the art. Benesse works with local residents to create new value and share ideas about building a world in which everyone can live well (i.e., Benesse).
Environmental Conservation Activities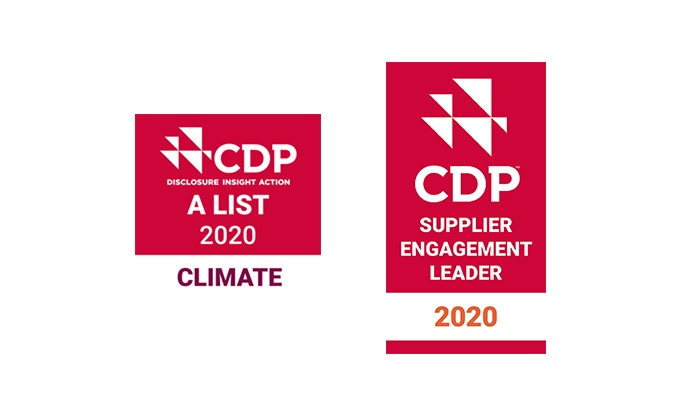 "A" scores in CDP's "Climate Change" and "Supplier Engagement" ratings
In addition to initiatives to reduce the environmental footprint of its business activities, Benesse Holdings, Inc., is also active in environmental education. In three successive years, we have been selected for the CDP* Climate Change A List as a company achieving the highest standard of excellence in related activities, such as GHG emission reduction and climate change mitigation. We have also achieved the highest rating ("A") in the "Supplier Engagement" category for two straight years.
* CDP (formerly the Carbon Disclosure Project) is an international non-governmental organization working to promote efforts to reduce GHG emissions, prevent water contamination, and conserve forests.